A Thousand Giraffes
Let's get down to the basics — the fireflies have broken the horizon line. the flying fish have froze midair. the Gods have cried out to…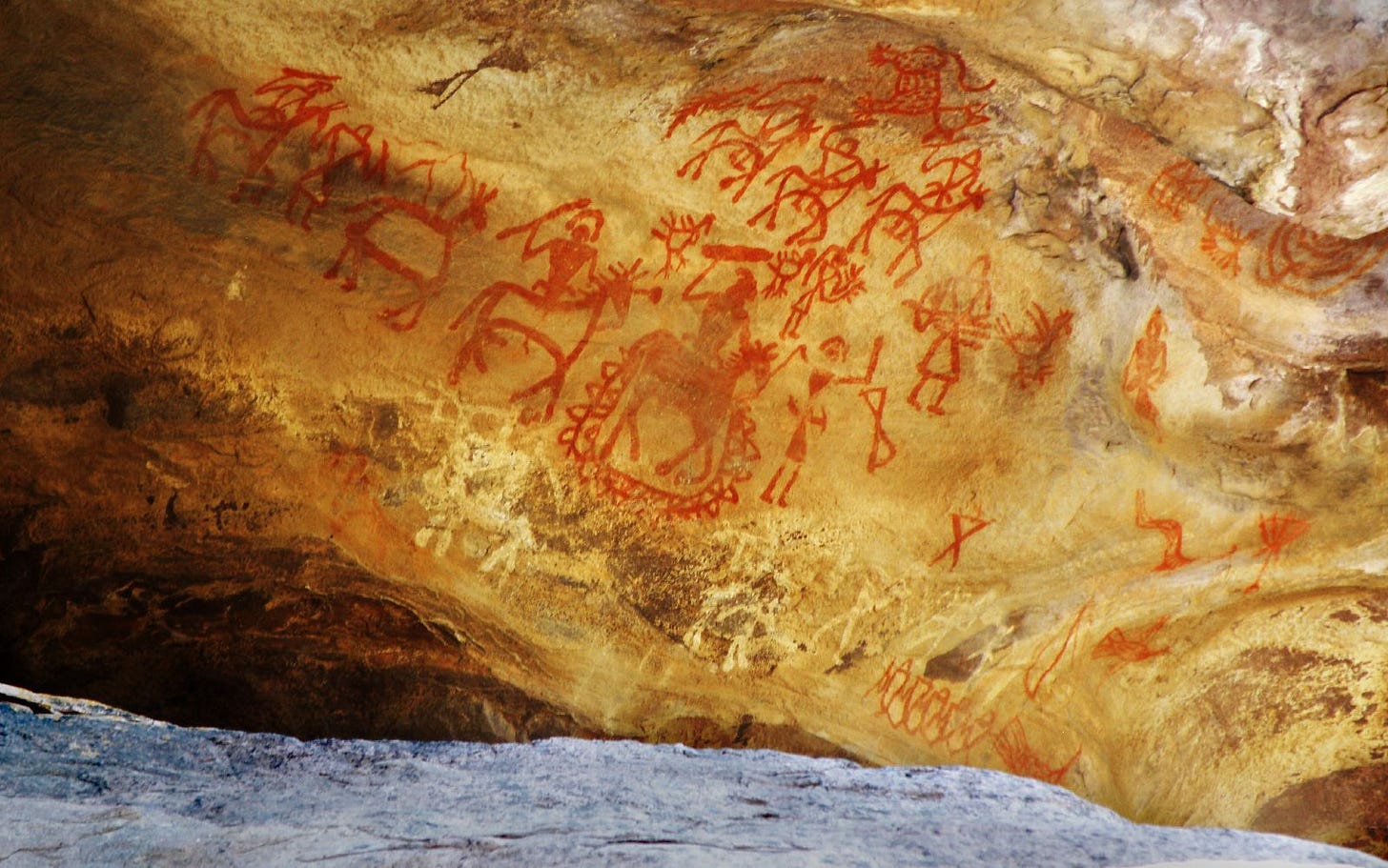 Bhimbetka Cave Paintings | Source
Let's get down to the basics —
the fireflies have broken the horizon line.
the flying fish have froze midair.
the Gods have cried out to the ears,
amputated by the seas,
asphyxiated on the golden wine.
Our thick veined grip on a blonde dusk,
we fear, like crying child, the new age.
the idealist Jesus faints at the hand,
harshly we strike back and
burn the texts.
The scholars suck on the iron-framed teats —
Our eyes are blinded by empathy,
mouths replenished by victimized pupils.
such scarlet could never hold vows,
the chainmail has created us nude,
and our wives have burned down the wooden horse.
Whitman never questioned the spine's ridges,
fingered toward the stars, heavens climaxed
ages ago. And now we're left in the darkest
black the universe has
cared to
touch.