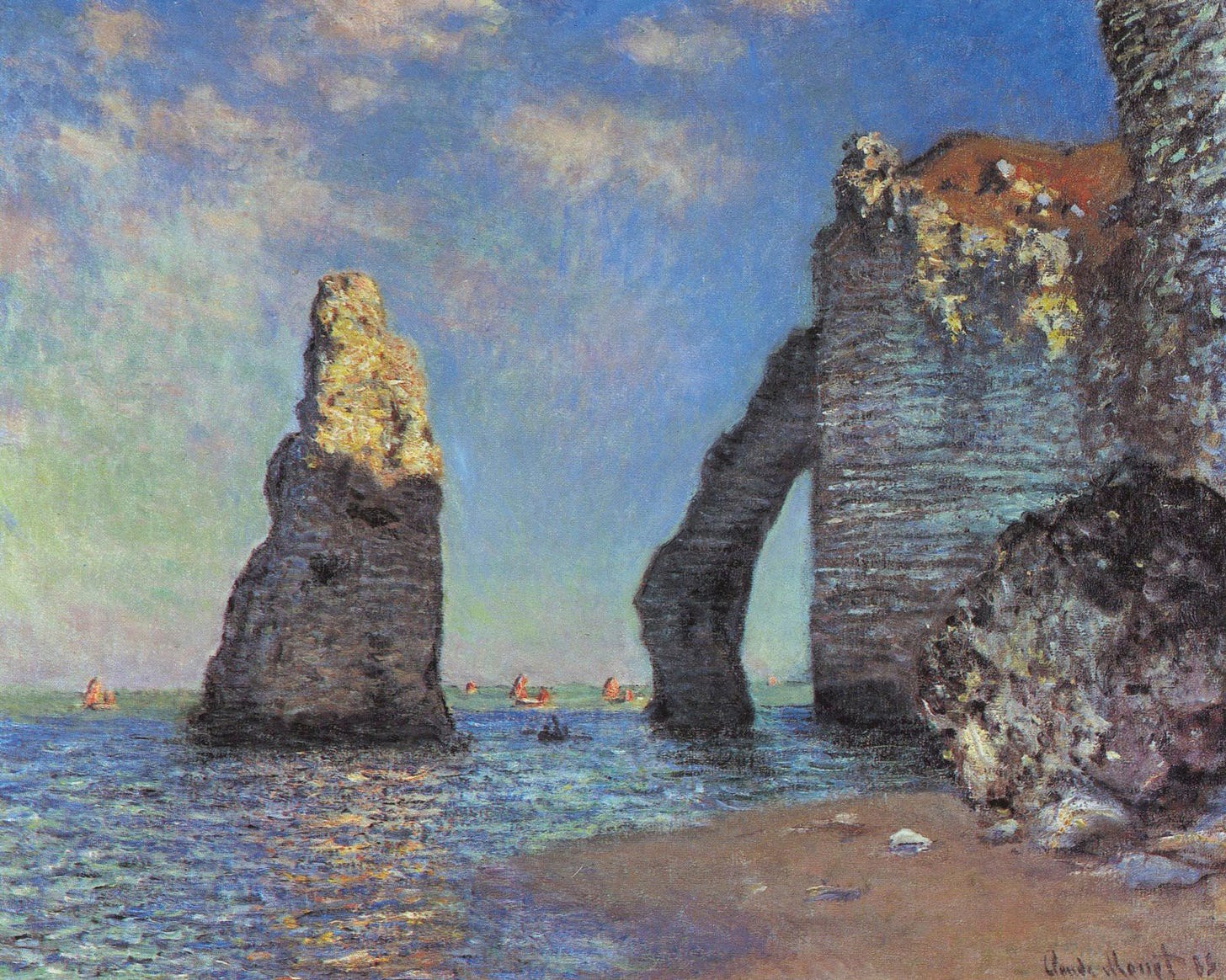 The Cliffs at Étretat | Source
i.
Snow is a bizarre phenomenon,
what else material is such finite
crystal.
A unique beauty, trapped in identical mundane
destined to be a permanent worthless —
trapped in-between the feathers of singers.
An extroversion in between the living and the dead, the skylarks —
the water self-suffocates in an attempt to embark.
(she holds him close, but not close enough.
but that isn't why he is no longer there.)
ii.
I sometimes ponder
the meaning
of the vain.
But the nourished always
comes back burnt
regardless.
iii.
When I first met her
the only thing I knew was that
her skin felt the way love hurt.
Was a silk cottonsong.
I wish
so desperately that i could dig up,
from the rainbow-breath'd
who, in is temper,
guarded the dogwood

so tightly — it cracked.
and died.
iv.
They always whispered
that the better place
was the one after this.
whenever we were still crying and hyperventilating.
I wonder where snowflakes go
after their better half
passes.